Why Outsource Benefits Administration?
Free content from Corban OneSource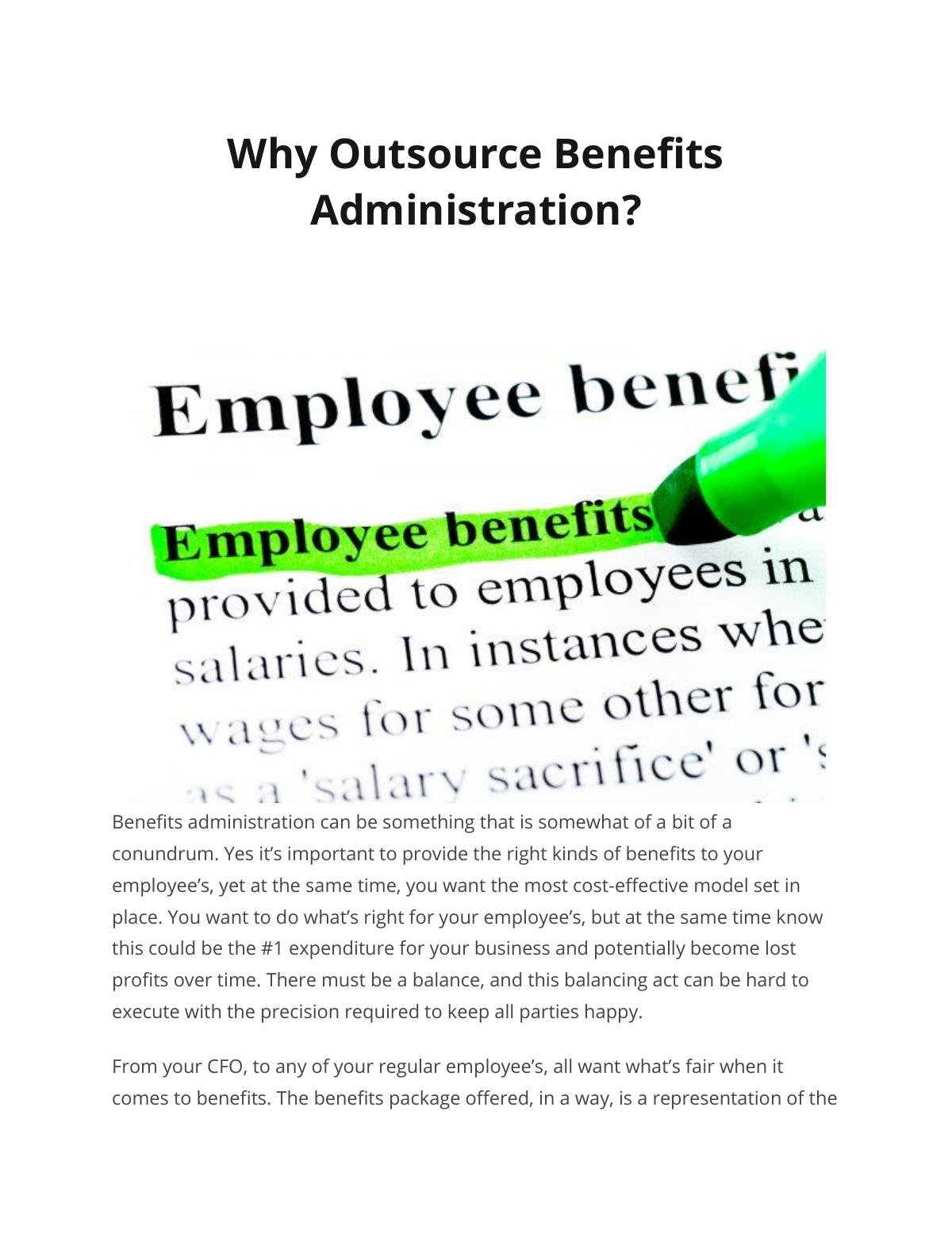 Benefits administration can be something that is somewhat of a bit of a conundrum. Yes it's important to provide the right kinds of benefits to your employee's, yet at the same time, you want the most cost-effective model set in place. You want to do what's right for your employee's, but at the same time know this could be the #1 expenditure for your business and potentially become lost profits over time. There must be a balance, and this balancing act can be hard to execute with the precision required to keep all parties happy.